I found this tag over on Boston Book Reader's blog, and since I'm a total Disney nerd, I couldn't pass it up.
Captain Hook (a book that made you wish time stood still)
I feel like I have to be cliche and go with Peter Pan for this one. It made me feel like a kid again and made me wish I could put all of my adult responsibilities on hold.
Cruella de Ville (a book that made you angry)
This one definitely goes to The Radium Girls: The Dark Story of America's Shining Women by Kate Moore. The book is so good, but the way those companies were basically killing these women for profit made me SO MAD. Especially when they kept trying to deny they were at fault at all. Grr.
Maleficent (a book full of magic)
The Name of the Wind by Pat Rothfuss. I love the magical system in this book. It's just so unique and different from a lot of books I've read.
Queen of Hearts (a book that made you cry)
Marley and Me by John Grogan. Any time I read or watch anything where there is sad animal stuff I. AM. FINISHED.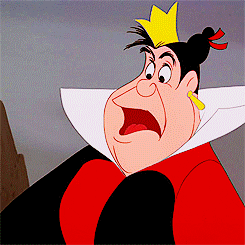 Scar (a book you want to read again)
Pawn of Prophecy by David Eddings. I read this book for a fantasy class back when I was in high school, and I would love to reread it and continue on to the rest of the series.
Jafar (a book that made you wish you were part of the story)
Hands down, that's gotta be Harry Potter. I can't think of any world I'd want to be a part of more than Hogwarts.
Shan Yu (a book that was dark but good)
Invisible Monsters by Chuck Palahniuk. It's been about 10 years since I've read this one, so I remember almost nothing, but I remember it being both dark and good (though maybe only because I was an angsty teen).
Ursula (a book you'd recommend to everyone)
I would recommend the Cormoran Strike novels by Robert Galbraith (who is actually J.K. Rowling). They follow a private investigator and his assistant in London, and since they're mystery novels, I always get sucked in. Plus the next book in the series is coming out next month!