Top 5 Tuesday is a series hosted by Bionic Book Worm.
One things I'm trying to do this year is read more books written by women and POC. There are so many awesome books written by women and from people whose lives are different than mine, and they should be celebrated.
There are also a ton of badass female characters out there that are just waiting to be discovered. I hope this journey I'm on leads me to more of them. But for now, here are the five females I currently find the most badass, and they're all from books written by female writers.
Zoe from a Shambling Guide to New York by Mur Lafferty
From the start, Zoe is told she shouldn't take a new job as an editor, but she knows she can do it. She is thrust into the world of monsters, literally, and no matter how scary things around her are, she sucks it up and does what it takes to get the job done.
Kel from Protector of the Small by Tamora Pierce
Kel defies all gender stereotypes to become the first female knight. She faces all sorts of sexist bullshit throughout her training, but nothing stops her from chasing her dreams. She trains hard and she makes her way up the ladder, despite so many people wanting her to fail.
Starr Carter from The Hate U Give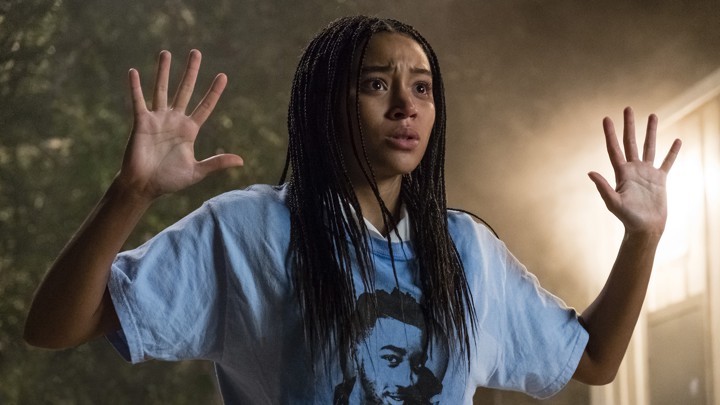 After Starr witnesses her friend die at the hands of a police officer, she feels like she needs to speak up against police brutality and bring justice to Khalil. But going public might put her in danger, so she is advised against it. But she steps up and does what it takes to seek justice, and she is so, so brave.
I can't imagine being a teenager and having seen multiple friends die by gun violence, but Starr has. And somehow she manages to face everything with a brave face. She's a true inspiration.
The Radium Girls
Okay, technically not fictional characters, but they are a group of badass ladies who I wish had more attention.
I was first introduced to the Radium Girls through Kate Moore's book about them, and I've been interested in their stories ever since.
They were so unfairly treated and exploited, but they didn't sit around and take it. They worked hard to seek punishment for the companies that poisoned them and did not give up until they had justice.
Mercy Wong from Outrun the Moon
Despite having to work harder than her peers just to be given the same opportunities, Mercy Wong is determined as heck. She does not take no for answer in any aspect of her life.
I don't remember how old she is supposed to be, but I believe this is a middle grade book so I think she's a very young teenager? And she's trying to start her own business.
And when disaster strikes, she's at the forefront of relief efforts.
She's a wonderful role model for young women.
Who are your favorite badass literary ladies?